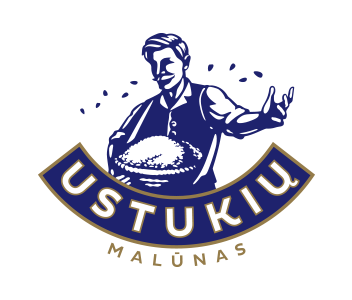 USTUKIŲ, in Lithuania known as Ustukiu malunas, is a family owned company established in 1992. Our strengths lie in extensive experience and time-honoured traditions of making balanced healthy and great-tasting products.
For more than 30 years, we have been making various cereal products: whole-grain cakes, crisps, flour, grain, etc. We pay particular attention to the quality of our products and focus on consumers of clean and healthy food.
Our approach to food can best be explained as healthy and natural. We simply focus on good, whole foods and maximizing natural flavours. Since 1995, organic products have been given much importance in our range of products.
Using the latest technologies and creative ideas of professional specialists we are constantly adding new flavors and shapes to our range, creating with passion for innovations and being the first to give the highest quality and new recipe products for your evaluation.
Filters
Ekologiški produktai
Užkandžiai