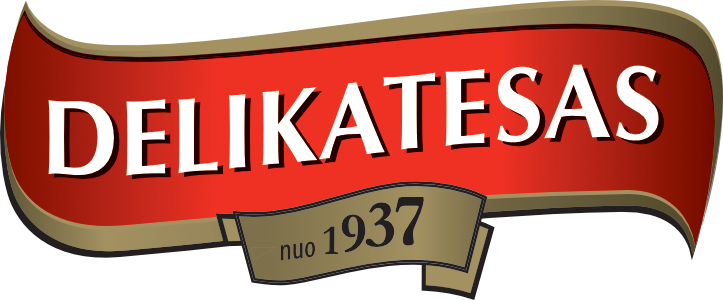 Agricultural company "Delikatesas" is one of the oldest meat processing companies in Northern Lithuania.
The main task of the company is to produce the highest quality meat products in order to maintain long-standing traditions. We offer our buyers only the highest quality products, ensuring an excellent quality / price ratio. We strive to make the product only from the highest quality raw materials and spices.
The majority of the products are made of high quality non – frozen raw materials. We offer our customers a variety of products made both of usual and more rare and exclusive meats, such as venison or horsemeat. It is important to mention that our products are exclusive by one more aspect – they include natural spices and additives. We do not add any inadmissible substances to our products and we only use natural additives to make our products. By working thoroughly and patiently for many years, AC "Delikatesas" has gained acknowledgement and trust of its customers. The company constantly participates in exhibitions and product launches organized in the EU.